Recent Posts
About us
LEADTEK is one of the modern enterprise integrating development, casting, processing, and sales. We use silica sol precision investment casting technology, is committed to casting stainless steel pipe fittings, valves, and other stainless steel non-standard accessories, products are widely used in chemical, medical, construction, fire, and other industries. In addition to the mainland China market, the products are exported to South Korea, Singapore, Malaysia, United Arab Emirates, Poland, Turkey, the United States, Taiwan, and other countries and regions.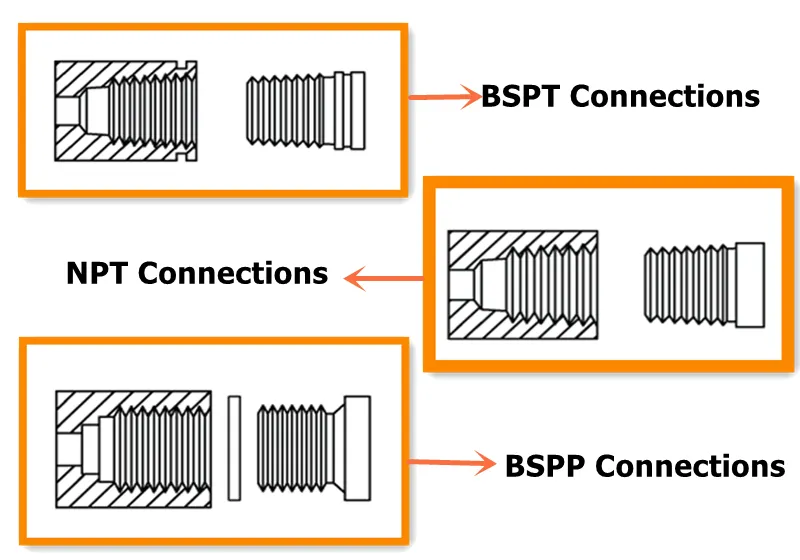 Thread difference between BSPT, BSPP & NPT
Different thread sealing depending on the geographical region, size of the pressure system, and the environment. For example, In Asia, such as China, Korea, Japan, etc normally use BSPT; In U.S, Canada, etc always use NPT, then the BSPP thread is most popular in UK, Europe, Australia, New Zealand, and South Africa. While one sealing style is not inherently better than another each style has its application.
NPT Connections ( National Pipe Thread)- US & Canada
It is according to ANSI/ASME B1.20.1 Pipe Threads. 60 degrees of thread angle. NPT male adapters have a taper thread that wedges into the female NPT adapter.