Recent Posts
About us
Welflow is a combined company of four factories whose products are complementary to each other. In addition to the mainland China market, the products are exported to South Korea, Taiwan(China), the United States, Singapore, Malaysia, Australia, and other countries and regions.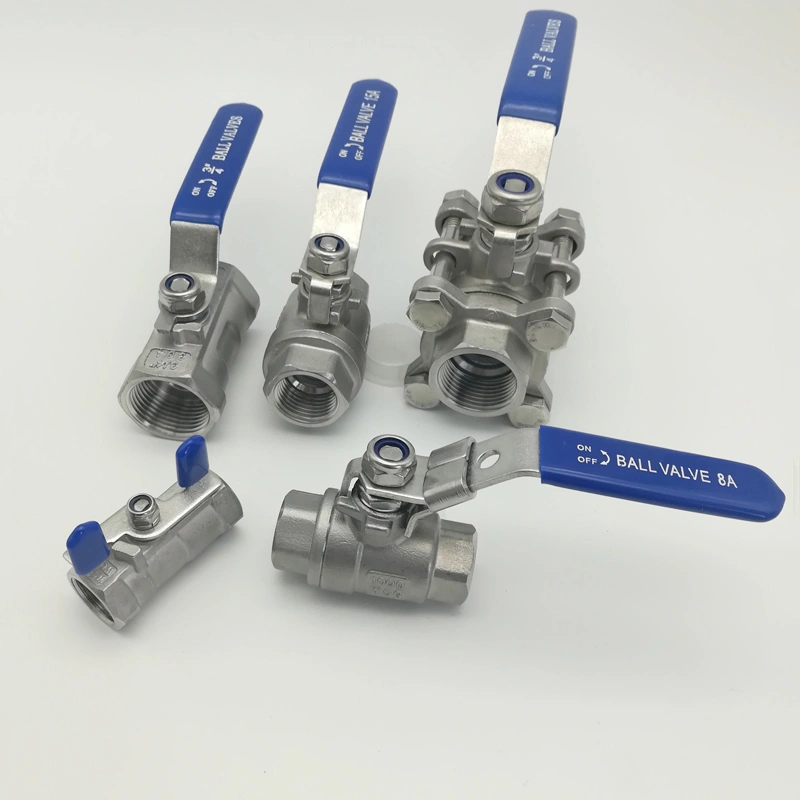 The difference between 1PC, 2PC & 3PC Stainless Steel Ball Valves
Hello, and welcome to the Welflow products series.
Today, we will talk about the difference between the one-piece, two-piece, and three-piece stainless steel ball valves.

The one-piece, two-piece, and three-piece are all stainless steel ball valves. They're ready for action with the stainless steel investment casting body, and they operate at a working pressure of 1000 PSI. They also come with blow-out-proof stems and a locking handle. 

The one-piece is the stainless steel standard port ball valve. The body and port are both slightly smaller because it is one piece.
This slightly reduced size weight is essential, making it ideal for budget projects that do not require a full flow since the body is one whole small piece. The standard port is slightly smaller than the full port. The advantage of the one-piece is increased durability in many applications. This is perfect for most applications that could afford a slightly reduced flow rate.

Related Products of 1PC Ball Valves
The two-piece is the full port valve and has minimal pressure drop due to the full port size. Since the body consists of two separate pieces, the body itself and the connection piece, it could be assembled after the ball is placed within the valve to hold it all together. One advantage is that this allows you to open, clean, or even repair a part. If needed. The two-piece body allows for a full port flow. This is by far the most popular. It works with any application requiring ball valves.

Related Products of 2PC Ball Valves
The three-piece is a three parts body valve- A body with two Caps.
It's just the body consists of three separate pieces. Both together, both ends can be taken out. 
It normally with thread ends, butt-welded ends, socket welded ends, clamp, and flanged ends.
Additionally, this valve is significantly heavier than the one-piece or two-piece. The most important advantage this part provides is that after you've used it for an application, you can remove the middle part of the body, including the ball and seal, for cleaning or repair without affecting or disassembling the fixed piping it's applicable with fixed piping systems requiring more frequent specialty maintenance as size increases with each piece, also adds more features. This lets the buyer choose the most economical size for your project.

Related Products of 3PC Ball Valves