Leadtek's packing, we have two different colors of boxes and cartons.
1. Brown Normal Color
2. White Color
For Thread Ball Valves, All with Thread Protect Cover (White or Blue), the difference is inside packing.
Environmental protection frosted bag- This packing always put into white boxes and white cartons.
Plastic sealed packing(Disposable)- brown boxes and brown cartons.
Normal pp bag package - brown boxes and brown cartons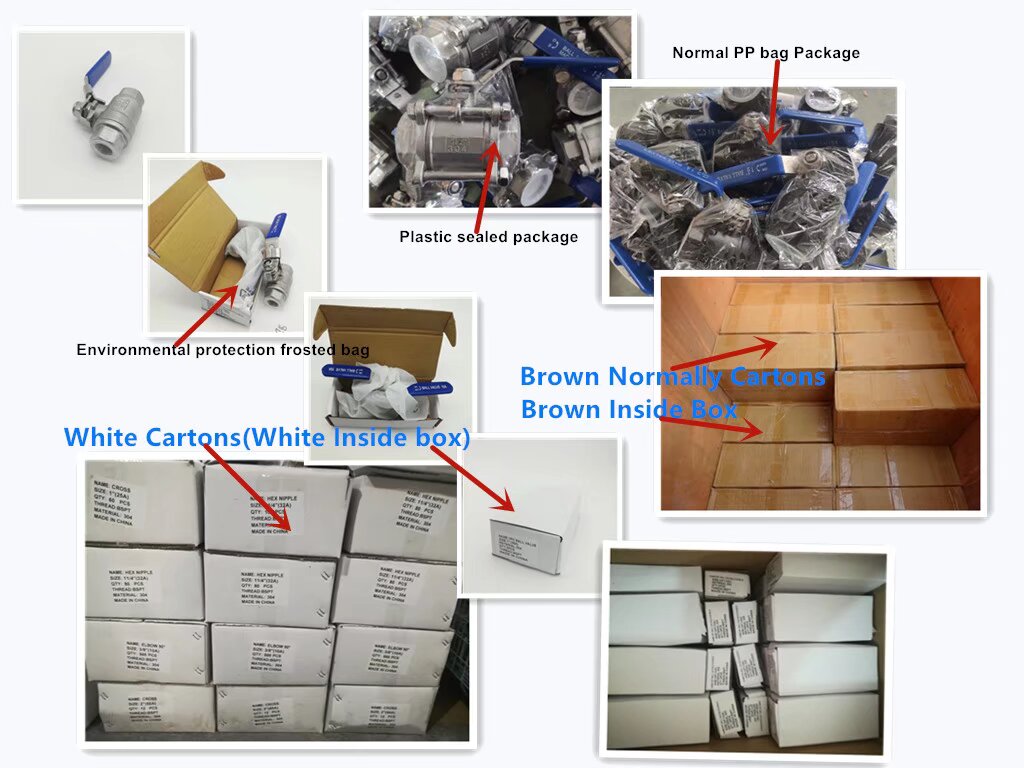 For Screwed Pipe Fittings, Normally 50pcs, 20pcs, 10pcs, 5pcs or 2pcs packed in ziplock bags, for bigger size starts from 2-1/2" to 4" with individual plastic bags packed.
Only a few products, such as hex nipples, hose nipples could pack in boxes(without plastic bags), then put into cartons.
Certainly, we could accept some specific packaging, like color boxes, color marks, but it will increase the total cost.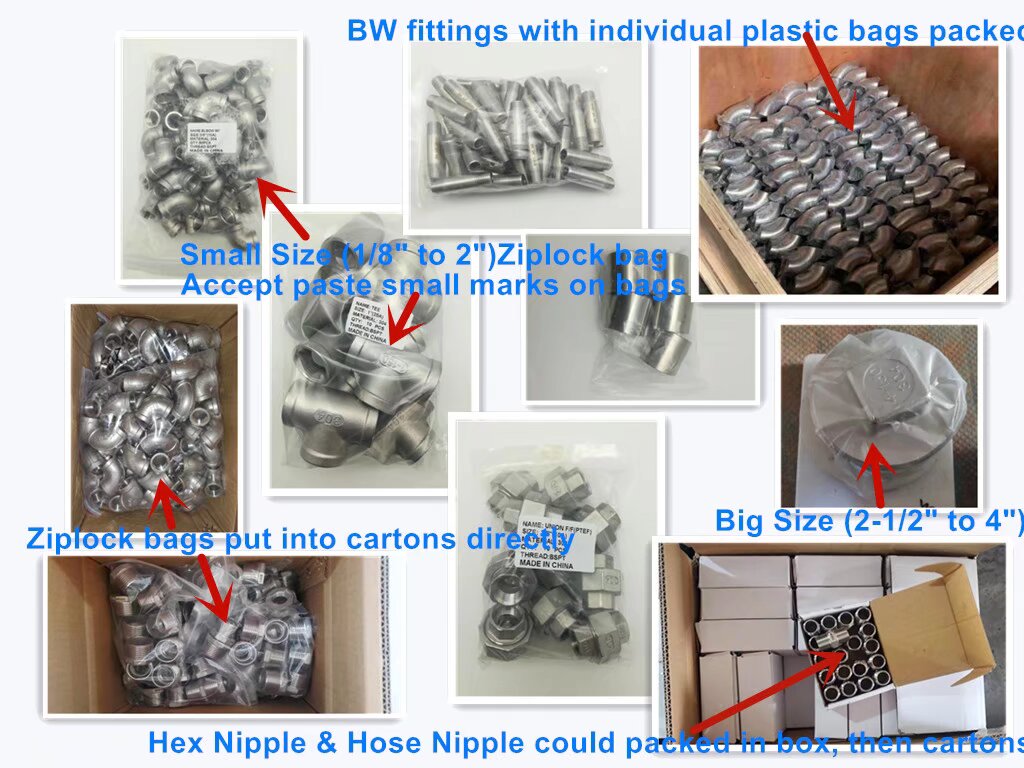 For Flanged Valves, All with a protective cover (Blue or white), Put into plywood cases directly and final packing only plywood cases.
Some times, we will take off the handles, packed them separately. (Prevent the handle from being damaged during transportation).
Please check the photo as below: